Cook Profitability Services specializes in effective dental marketing for practices of all sizes. We offer dental website development, low cost internet marketing, search engine optimization for dental practices as well as branding, promotions and business growth consultation.
"We are dental marketing experts. We have marketed big established dental practices and we have done marketing for brand new offices to launch them. We have the years of experience needed to understand your dental practice needs."
We work with a series of clients located throughout the United States. CPS is a results oriented company—we'll do what it takes to take your business to the top and keep it there. We pride ourselves on our ability to track the results of a project so that we can be sure that everything is optimized properly to get the best results possible. The work that we do is geared specifically for dental and medical offices throughout the United States. If you have a clinic we can help you make it profitable! Our team brings a combined 60 years of marketing experience to bear on your marketing.
Our Owners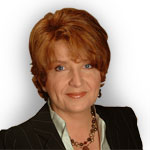 Debbie Baumgarten: Dental Marketing and Efficiency Consultant: In addition to many years of experience in marketing and management, Debbie has been a practice manager in two of the largest and most successful dental clinics in Texas. She now presents a wide range of services all aimed at making your dental practice profitable and successful. Everything from cost accounting and practice efficiency consulting to overall marketing and new patient aquisition.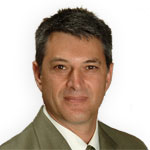 Wayne Baumgarten: Internet Marketing and San Antonio SEO Consultant: Has over 20 years in marketing and sales management, specialist trained in internet marketing. Wayne runs our internet marketing campaigns and is constantly researching and developing more economical and more effective internet marketing strategies. As a result, we have some of the best performing internet marketing campaigns in the industry, far outstripping major competitors. Having worked for seven years exclusively with marketing dental practices, Wayne has an excellent understanding of the best strategies for dental and orthodontic offices.