In recent years we have taken on a dozen or so new clients, all of whom operate Brain Treatment Centers in various areas throughout the U.S. Our most recent new clinic is Brain Treatment Center Plano. We built a beautiful new website, which you can see here: https://braintreatmentplano.com/
These clinics offer an emerging new treatment that is seeing some incredible results in the treatment of Autism, Concussions and Traumatic Brain Injuries, Post Traumatic Stress Disorder or PTSD, Depression or Major Depressive Disorder, and other neurological conditions.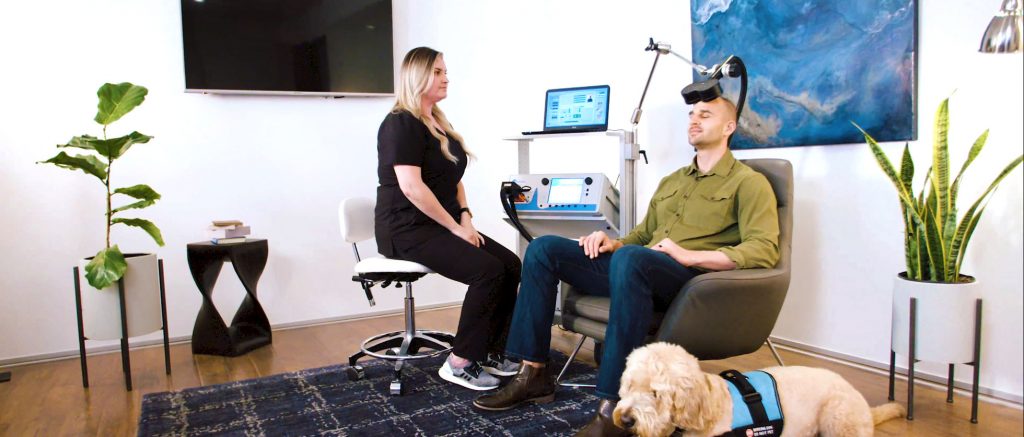 These Brain Treatment Centers use a technology called MeRT, which stands for Magnetic Resonance Therapy. This technology works by using gentle magnetic waves to stimulate areas of the brain to improve communication, balance, and connectivity. It is non-invasive, painless, and requires no drugs or anesthesia.
They start by using very sophisticated diagnostics, including a quantitative EEG, to see exactly what is happening in a person's brain to identify imbalances or areas that are not connecting or communicating as they should. TMS (Transcranial Magnetic Stimulation) technology is then used to address issues, specifically tailored to that person. The treatment protocol is tailored as to the location, frequency, duration, and amount of power used by the magnet. 
Their Mission is "to offer anyone suffering silently from a neurological ailment, disease, or disorder a customized, non-pharmaceutical, and non-invasive solution using the cutting-edge technology of Magnetic e-Resonance Therapy."
How We Market for TMS and MeRT
Here are some of the details about our services and our fees.
Initial, one-time services:
1) Website and Content Development: With medical practices, we build non-flashy websites with high-quality, informative content and imagery. When people find you on the internet many of them tend to read the information they are searching for on the website. It helps tremendously if your website has a lot of really helpful, explanatory content; information about the doctor; testimonials; and information that shows the validity of your technology (including research, studies, and endorsements).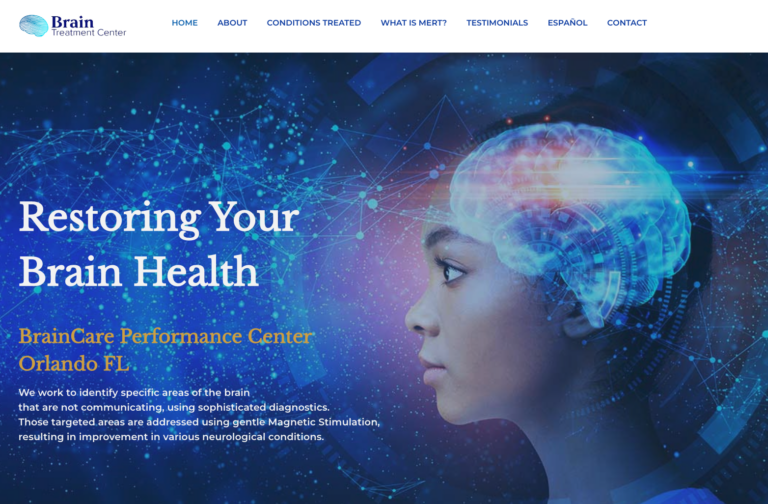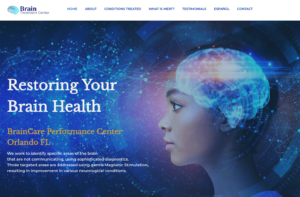 Here are several links to some of the Brain Treatment websites that we have built:

https://www.advancedneuroperformance.com/ 
https://braintreatmentorlando.com/ 
https://braincareranchomirage.com/
https://braintreatmentplano.com/
All content on your website would be uniquely written for you. It will be similar to what you see on these other websites, but the content would never be copied, as copied content does not rank well with Google. A good portion of this fee is for writing a large amount of copy and creating compelling pages that are going to convert visitors into new patients. We have an excellent record of creating pages that work well.
We do recommend getting the website rolling as soon as possible, even if it is many months ahead of opening a clinic. The sooner we get the website up, the faster it will start building some traction in Google searches.
Broad-strokes of Marketing MeRT
1) Advertising: We have had the best success and ROI from using Google AdWords advertising and some highly targeted Facebook ads. Google AdWords is where you can capture those who are actively looking/searching for solutions to conditions and issues that you treat. These accounts require constant management or they waste money aggressively, so we manage these very closely.
 
2) Continuing Website services: for software and security updates, adding content (further build-out of existing pages, adding new pages, blog posts), social media posting, and SEO of your site to build strength and visibility, we establish a monthly budget depending on how intensively you want this work done.
3) Call Center Services:  Cook Profitability Services has its own Call Center, manned by mature women who are extremely knowledgeable and experienced and have been successfully booking paying patients for MeRT clinics for over 2 years. This Call Center is right here in Texas with us, not contracted out to people in a foreign country. We take your marketing and advertising efforts a step further by channeling calls and written inquiries generated through your ads and website right into our Call Center. This tracking and recording system is fully encrypted and HIPAA compliant.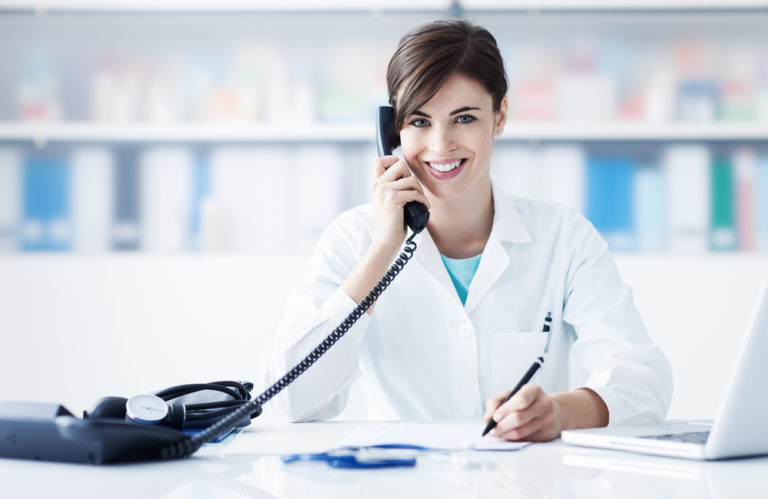 We will establish all of the many details about the protocols, fees, services, providers, schedules, and EMR systems for those clinics. For a couple of years now we have been successfully booking for these clinics, in much higher numbers than they had ever experienced before. We are set up in each clinic's EMR system and are able to set up charts and book patients for them with ease. 
Our HIPAA-trained Call Center personnel answer every call and follow up on all leads with calls and emails. All calls are recorded and those clinics are able to access those calls anytime and listen to as many as they would like. All calls are given complete dedication and never rushed, put on hold, or interrupted, and each inquirer is given as much time as needed to get all questions answered and to be fully informed of the process, fees, insurance benefits, etc. 
There is also a considerable amount of salesmanship to skillfully guide the inquiring person into seeing the potential value of service and close them on starting services.
We recommend starting the ongoing monthly services about 8 weeks before the opening of a new clinic. This gives us time to build up leads, follow up and get some bookings on the books for when you do open. 
Our Formula for Driving New Patients
Consistent and professional branding.
A current, aesthetic, and functional website that is also mobile-friendly.
Optimizing your website for search engines on all key search terms relevant to the practice and services offered.
Very thorough, unique (not copied), informative and helpful content on the services offered and conditions treated.
Detailed listings in Google, Yelp, HealthGrades, and others, as well as appropriate social media outlets, with excellent reviews.
Testimonials and authoritative endorsements.
A detailed series of advertising campaigns through Google Adwords and some Facebook, based on an extensive study of search analytics, with specific geographical targeting.
Landing pages on the website that give very complete information about specific services or conditions treated that the ads send people to when they click.
Excellent call-to-action throughout those landing pages and the entire website to make it easy to call in or write in.
Converting leads into actual bookings: If you use our Call Center services, the highly trained and skilled women answering calls take whatever time is needed to explain protocols, answer questions and book new patients for their initial steps to start service. They also track and follow up on every inquiry.
Hard Metrics for Our Clients: 
Between the calls in and any written inquiries through the website, we are able to track and follow up on every lead we generate and report to you the new patient bookings that result. These are hard metrics that are based on verifiable phone recordings and written inquiries.
Using the Feedback: 
As well, by speaking with the new patients that call in, we evolve to a greater understanding of your patient demographics, common questions and concerns, and all manner of details that help us to better direct your advertising campaigns, website content, and social media, to really hone in on potential new patients and stretch those marketing dollars to maximize returns. 
 
Contact Us for more information about how we can help your clinic.