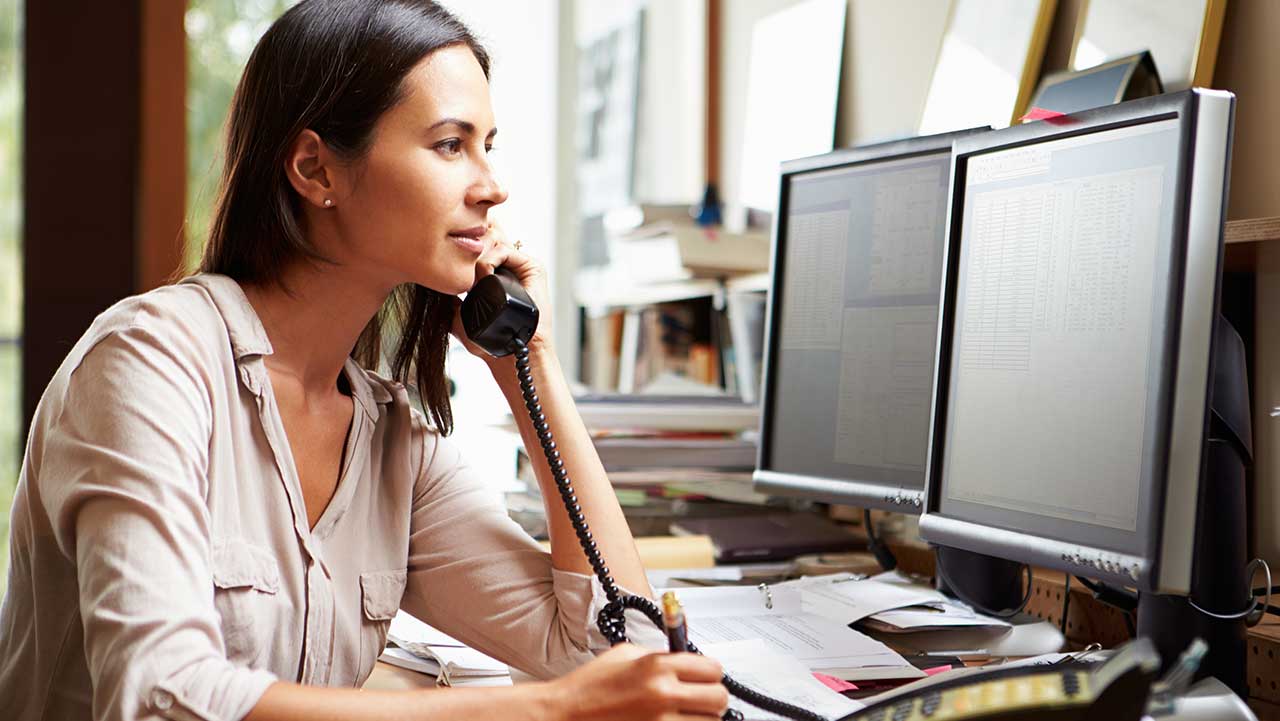 Cook Profitability Services offers a type of call center service that does not exist anywhere else. We learn your services, your protocols and your EMR and we take calls from prospective new patients and then close them and book them right in your EMR. Then we follow up with new patient forms and inform your front desk of the booking. We take the call and take it all the way through to a booked new patient. 
There is no "message taking" and no passing people around. If we can't close the inquiry, the person goes onto our follow up grid and the same person that they originally spoke to, who knows them and their issues, will do the follow up including emails and calls until the lead is gracefully retired. If a person makes it clear they do not want to move forward, we retire them immediately. 
We run a very caring and elegant system that leaves prospective new patients feeling they have encountered someone special – you.
And we always have at least 2 people trained on your clinic so we can catch every call as it comes in. And there are no distractions for us – just the patient on the phone and their needs. 
We get a very high closing rate due to our motto- "empathy, compassion and care for the health of the patient". We close a lot of patients because we don't try to "close", we just care about the person on the phone. We forbid any kind of "salesmanship". We care for people and direct them to services that will help them to do better and feel better.
We use only staff who are living right here in Texas and are native english speaking. They are all HIPPA trained. They go through an extensive call center/booking training program that lasts 2-4 weeks where they are trained, then closely supervised and then mentored. 
Our fees for this service are comparable to other companies that offer no more than message taking.
Our clients are busy professionals who don't want low quality out-sourcing and want to fill up their practice capacity to maximum capacity.
If you are doing your marketing with us, we can take your marketing and advertising efforts a step further by channeling calls and written inquiries generated through your ads and website right into our Call Center. 
Why You Need Our Call Center
Having done a lot of marketing and advertising for a wide variety of clinics, we found that we needed to be able to closely track what leads were generated by our efforts and report these to our clients.
To do this, we established a call tracking system that not only tracks but records all calls that come in through our advertising. This tracking and recording system is fully encrypted and HIPAA compliant.
Written inquiries through the website were easy to track, but the calls required that we listen to the call to see if it was in fact a valid lead. In doing so for our clients, we discovered a high percentage of calls that were not handled as well as they could have been. Many calls were missed entirely or were answered by someone who was not highly trained or knowledgeable enough about the services provided by that clinic to be able to answer questions well or explain protocols sufficiently to be able to get those new patients booked. 
Eventually we decided to offer a service of answering these calls and booking new patients for those clinics. To do this we hired mature women who were highly educated and experienced in the topics of those clinics. We then learned all of the many details about the protocols, fees, services, providers, schedules and EMR systems for those clinics.
For a couple of years now we have been successfully booking for these clinics, in much higher numbers than they had ever experienced before. We are set up in their EMR systems and are able to set up charts and book patients for them with ease. Our HIPAA trained Call Center personnel answer every call and follow up on all leads with calls and emails.