Google Warns Website Owners
Google is systematically working its way through the hundreds of millions of websites on the internet and evaluating their performance on mobile phones.
When the performance is poor – they are sending out a warning. The key line in the warning is this:
These pages will not be seen as mobile-friendly by Google Search, and will therefore be displayed and ranked appropriately for smartphone users.
Texas Dental Website Testing Shows 61% Are Mobile Phone Visitors
Using a group of 67,805 internet visits to Texas dental offices, an astonishing 60% of all visitors came from mobile phones.
Mobile Phone Visitors: 
41,254 
61%
Desktop Computer Visitors
17,345 
25.5%
>Tablet Visitors  
9,206 
13.5%
Total Visits
67,805 
Find Out if Your Website Is At Risk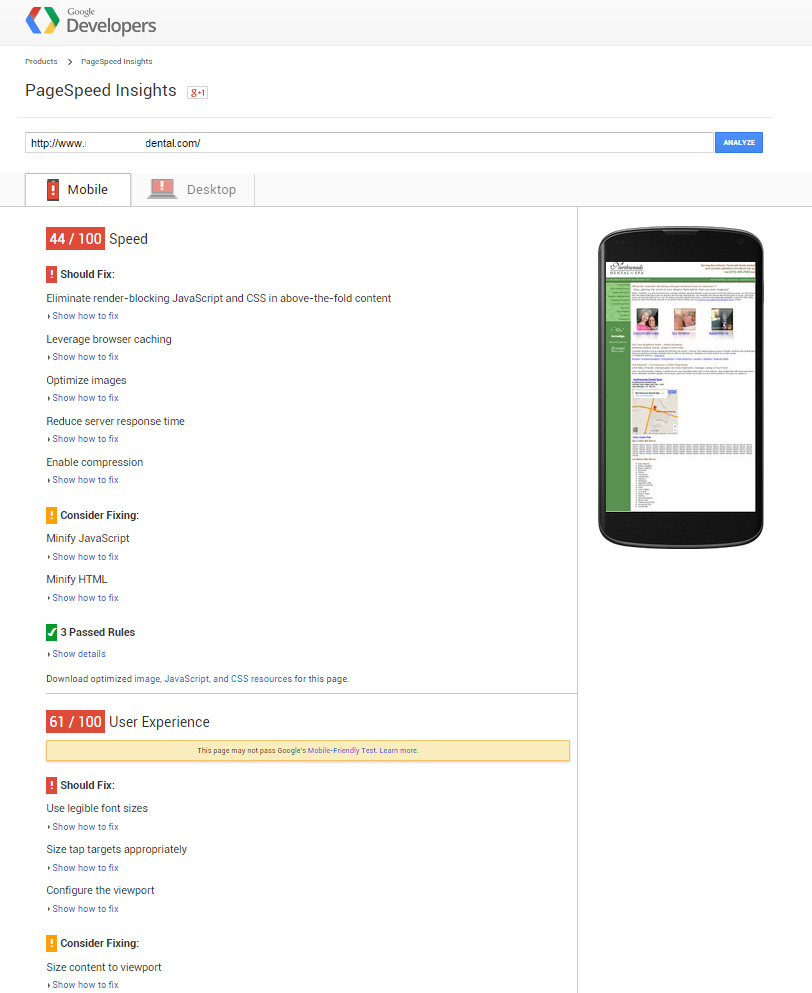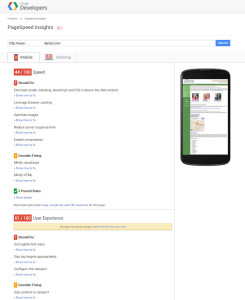 The software that Google uses to evaluate websites is publically available.
It is part of the Google Developer Tools, but open to anyone. Click on this link to use the tool – it is called Google PageSpeed Insights. 
Once you are there you need to look at the bottom of the report. The tool is primarily for testing the speed that your website loads but it also tests how your website responds to a mobile phone acessing it. This test, which is at the bottom of the report will show a warning if your website is not properly configured for mobile.
The warning looks like this:
This page may not pass Google's Mobile-Friendly Test.
If you see this warning, then your website is in danger of getting demoted in 61% of all searches. True to it's sphinx-like reputation, Google has not exactly stated how much this penalty will affect your website. However pundits are saying that Google is going to put mobile optimized websites at the front of the results for any mobile phone users. 
Take the test. Know your risk. 
This is what your website test should look like:
100 / 100
  User Experience
Congratulations! No issues found.