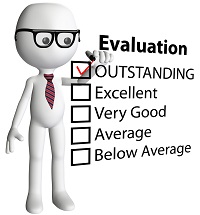 Internet Reviews are a vital part of your on-line presence, and they are easy to get. Just asking people to review your service is often enough. Some businesses give small incentives to satisfied customers to encourage them to give a good review. A small discount, a small gift. While you are building a collection of good reviews this is well worthwhile.
It is fairly well known that satisfied customers and patients normally go on their way without further comment. Even if one in a hundred has a beef, chances are good they will go on-line and make some noise about it. So it is a good idea to make sure everyone is happy, but an even better idea to encourage the 99 happy customers to say something about it.
When people search for you on the internet, one of the most important pages they visit is the Google Places page.
This is the "map" page and on it are a many listings. If you dig around on the map, you will see that there are tens of thousands of businesses that Google has listed on it's map and they all have profiles, which include not only your physical address, website and other information but also internet reviews– both good and bad. Bing has a similar service.  One thing that is really important is that when people look at your Google map entry, they see some good reviews. What a lot of people do not realize is what these reviews do not have to be entered into Google in order to show on Google maps. Google pulls reviews from citysearch, insiderpages, angieslist, in fact just about anywhere you can place a review of a business or practice on the web, Google will search and pull those reviews to its map. It is possible to provide patients with a link that will let them simply click the link and start filling in review directly into Google maps and if you would like to know how to do this simply contact us and we can create that link for you.
However just encouraging patients to write good reviews into any review based website will help you with your google map listing. If you do this on a regular basis it will not be long before your listing has tons of positive reviews next to it and that really inspires confidence in what you offer.
Coming next, all about review managemant, what is the deal with the bad ones? Can they be removed?