After having worked with dozens of dental practices on the full spectrum of marketing ventures – including television ads, radio, billboards, Yellow Pages, major newspapers and local publications, websites, internet marketing, direct mail, newsletters and email marketing – we know what gets the best results. Our years of experience gives us insider perspective and context to be able to hone the strategies for attracting the most new patients for the least monies spent.
Why Internet Advertising Should Be the Backbone of Your Paid Dental Marketing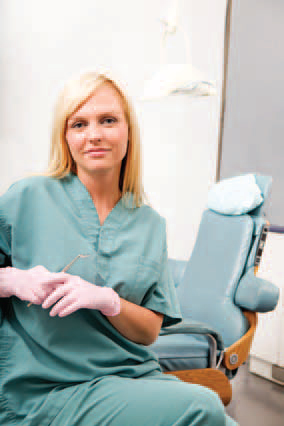 Internet advertising is by far the best method of dentist marketing for new patients. In the past two decades, most prospective customers have come to depend on the internet, not only for online shopping, but for researching, discovering, and comparison shopping of real-world service providers, such as dentists and professional offices. Especially effective is "Pay per Click" (PPC) search advertising, when it is set up professionally.
 PPC advertising is very cost-effective and inexpensive compared to broadcast and print media advertising – you only have to pay when someone clicks on your ad.
 Search targeting delivers ads contextually – your ads are seen only by people specifically searching for "(your city) dentist" or "cosmetic dentist." And these ads are seen above and to the side of the search results.
 Search ads can be targeted closely by geography, and in some cases, by age, gender and interests.
 More than any other media, search ads can be tracked and analyzed. Results can be continually tracked and integrated with analytics, allowing quick monitoring of ROI. This means your ad performance can be tightly controlled and adjusted on the fly.
 The internet is always "on" and accessible to customers. It doesn't depend on a customer being in front of a television or listening to a radio at the time your advertising airs. It also does not depend on a customer turning to a particular page of the newspaper.
You can set your monthly budget at whatever level you want and it won't overspend.
Find out how internet marketing can make a difference in your practice with a free internet marketing evaluation.
Second best is direct mail, which traditionally has a high response rate, and is relatively inexpensive. Direct mail can also be tightly targeted to a specific geographical area and also to specific income levels. Direct mail however has to be well done, or your postcards and brochures simply slip into the mass. Postcards can be very wasteful if not well planned. We have found that humourous cards get better response. People get too much regular promotion in their mailboxes so if they get a card that is more alive, humorous or in some way engaging, it gets a much better response. Don't do plain or boring. 
Special Offers- Reduced Cost Exam, Cleaning or Whitening
Special offers have an upside and a downside. The downside is that you don't want people travelling from all over town to take advantage of your special offer and then going back to thier regular dentist the rest of the time. This actually damages your office because it ties up your staff doing the introduction process for patients who will never be coming back to you anyway.
The upside is that special offers DO get new people coming into your office and this can lead to a lot of repeat business.
The Secret: You must strictly control your special offers to the geographical area directly around your practice. Do NOT put special offers on your website or in your internet advertising. Definately DO put special offers in postcards and brochures that are being distributed locally. If it's going out local- put the special offer. If it's going out wide- do not.
Use special offers to pull in people who are close to you anyway. Then it is very likely you will be seeing them again for more services. 
Referrals are Free. So "Care to Share" and "Spread the Smile"! 
Of course referrals are the bread and butter of all dental offices. They form the foundation on which a dental office rests. So anything you can do that increases referral is a good thing.
We often will print a 6 month supply of "Care to Share" cards for as little as $250. These cards can contain some simple (and acceptable to the Dental Board) incentive to "Spread the Smile" by referring a friends and family to your dental clinic. Any program that is pushing for referrals is a good thing. Cards with incentives just help the process along. If your patient appreciates your work, they won't throw it away. They will give it to someone. Someone that you might be seeing in a month or two. Get something printed up. Postcard size is good, some practices like business card size. Either way it is more than worth the couple of hundred dollars to print these up.