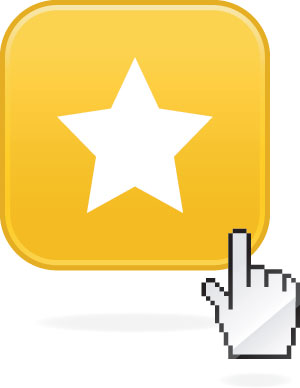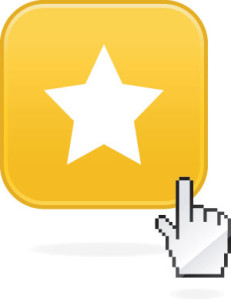 Pro-Active Public Relations
Fierce competition among internet consumer review sites this summer underlines the growing importance of online customer reviews to consumer researching products and services.  Small businesses can avoid being ambushed by reputation-damaging posts by adopting a five-step strategy, according to Cook Profitability Services'  social media consultant. More on Public Relations Strategy.
Increasingly, consumers head to search engines and review sites before deciding on purchasing products and services.  Customer reviews often provide the first – and potentially strongest – impression of a business and product reviews and ratings provide the first impression for potential customers. The growth of Google Places and its reviews, and the growing complaints of rival review sites that the search giant was stealing review content to boost Places, recently led to Google's decision to eliminate outside reviews from its own listings.
Unfortunately, many business owners have not done the same research as consumers, and are shocked to discover what people are writing about them.
Public Relations Expert Wayne Baumgarten
"Many of our clients are stunned the first time they Google their practice," said Baumgarten. "What they often find is a series of customer reviews stretching back months or years.  And the bulk of reviews are often bad – even vicious."
Consumers' power tools
Today's consumers have  powerful tools, to have their say and even strike back by posting reviews and ratings on  Google, City Search, Yahoo Local,  Yelp and hundreds of smaller or local directory sites, bulletin boards and online forums.  And the ability to read and post reviews on the fly is enhanced on rapidly spreading mobile devices, with some apps and sites even encouraging interactions while at the business.  A customer upset about a long wait may well spend the time complaining about it online while sitting in your waiting room.
Public Relations and Social Media
"This is social media too," Baumgarten said. "It's powerful, with real-world consequences, and it may not be warm and fuzzy."
"Social media strategy isn't just about having a Facebook page or Twitter account," he continued.  "Social media is the whole range of tools that help people share ideas, information and common interests online.  Some things you can control, some you can't.  A company may not need a Facebook page – although I strongly advise it – but it can't opt out of social media.  A business almost certainly already has a listing on a review site, whether they asked for it or not."
"Even big companies have been blind-sided by social media, and most now have some type of social media strategy and dedicated people to monitor, respond and use social media in their customer relations," Baumgarten said.  "The big hurdle for our small-business clientele is to convince them that they involved, whether they know it or not.  And if they don't participate, angry customers may be in charge."
Five-point public relations strategy to control internet reviews:
While they may not have the budgets to hire social media/reputation management experts, Baumgarten says, small business can work on their own reputation with a five-point strategy:  acceptance, awareness, analysis, approachability and avoiding shortcuts:
1)      ACCEPTANCE – Accepting  the reality that your company is on the social media radar, willing or not,   is the starting point in addressing online reputation problems.  Denial and failure to act is devastating.  On the other hand, it doesn't have to mean surrender – for those that engage, there are positive aspects.  Many companies – even those initially smeared online – have learned to turn social media into an important company resource that has dramatically improved their customer relations.  A dedication to being transparent online can build your reputation for paying attention to customer concerns.   And unhappy customers may be more inclined to talk things out.
2)      AWARENESS – An essential first step is   an immediate inventory of major review sites to find out what people have already said about you.  Then you must develop a plan for  monitoring of your listings regularly.  It's important to know about any new bad reviews immediately; the more quickly you can take action, the better.  At some sites, you have the option of subscribing to any new comments on a listing.
3)      ANALYSIS – It's natural to get angry or panic when someone blasts your company in an online review.  But it's important to be dispassionate and to do "triage." Your only options for action on a particular review are 1) let it slide, 2) post a response, or 3) appeal to the review site or take legal action in extreme cases. (This is a long shot; review sites generally don't have the inclination, resources or legal liability to verify or review customer opinions.)  Questions you should be asking include:
Is the criticism valid? Many have discovered real problems in their office by reading bad reviews.  If the complaint is valid, set things right.
Is the criticism bogus?  Do you recognize the complainer, and feel the review is just out of spite? You may need to set the record straight,  in a professional manner.
Is the reviewer blasting your business on one site, or across multiple sites? Are you the victim of an organized campaign
Is the review visible?  If it's extremely old, or is buried, it may not be worth effort.
 4)      APPROACHABILITY – Often people turn to an online review site because felt they couldn't speak out at the business, because they were intimidated, embarrassed or were dismissed.  "Rude staff" is a very common complaint online.  The best place to deal with customer dissatisfaction is at the office, where the customer  should be encouraged to share their feelings and handle disputes on the spot.  Customers should also be invited to share feedback on the business website.
On review sites it's critical that businesses respond publicly to as many reviews as possible, good or bad, valid or not.  Many review sites allow businesses to "claim" their listings, and then reply to reviews as the owner.  Or at the least, the business can create a consumer account clearly labeled and transparent, and use it to participate on the forum.  The message to people reading reviews is that your business is transparent, welcomes feedback, and pays attention to what consumers are saying, even if they don't always agree.  Even on a site with multiple complaints and low rankings, this gives your business credibility.  While peer reviews are a powerful influence, most people understand that every business has a certain percentage of dissatisfied customers.  A business can deliver an overall impression of credibility and care for customers on social media sites, even if it doesn't please everyone
5)      AVOID SHORTCUTS – The real solution to online reputation management is a long-term commitment to customer service, and a willingness to create a social media presence that puts individual complaints into perspective.  For those unable to devote the time, a social media strategist can analyze the current situation, set up monitoring, and even handle ongoing customer interaction.
But businesses should use caution in hiring reputation management consultants promising quick and easy fixes.  While many use legitimate strategies, others use questionable methods, misleading sales tactics, and even actions that may backfire on the business.  Companies promising to remove bad posts or post large numbers of good reviews to drown out bad reviews through special relationships with review sites often are misrepresenting what they can do.  And both review sites and the growing number of  verified and trusted regular reviewers are quick to identify and take actions against businesses faking accounts or reviews.